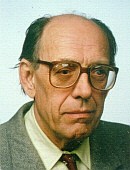 česky | English


Main page

Biography

Publications


My biography
Born on 19 September 1926 in Vlčnov. Vocational certificate in basket-making (1944), state exam in music at Brno Conservatory (1947), Pedagogical Faculty of Palacký University Olomouc, special pedagogy department, typhlopedy and music, diploma thesis Musical Appreciation of Blind Youth (1966), postgraduate studies – music and history of philosophy, rigorous work Music Education of Blind Children (1973).


Places of work:

Josef Slimáček Music School, a teacher, Brno, 1945–1947
Primary Art Schools in Uherský Brod, Svitavy and Brno, a teacher, 1948–1967
Primary school for partially sighted and blind, Brno, a teacher, 1967–1977
Primary school for partially sighted and blind, the principal, Brno, 1977–1982
Primary school for partially sighted and blind, Brno, a teacher, Brno, 1982–1985
Faculty of Pedagogy, Palacký University, Olomouc, external teacher, 1972–1987
Faculty of Pedagogy, Masaryk University, Brno, external teacher, 1991–1993
The founder and the principal of Typhlopedic Centre in Primary School and kindergarten for the blind, later in Association of the Handicapped, later Czech Union of the Blind and the Partially Sighted, 1977–1994
The founder and the editor of the magazine Brněnský občasník, 1990–2005
The founder and the principal of the Museum of the Blind, 1992–1999
Museum of the Blind, Brno, a research worker, 1999–2000
Department of typhlopedic information in the Museum of Technology, Brno, a research worker, 2000–present
Results of my pedagogic work:
Three pedagogic readings, one of them placed first in the finals
About 250 contributions in specialist and promotional magazines, both Czech and foreign
Author of 17 specialized publications
Author of a number of special textbooks of music education for the pupils of Primary School for the Blind
Author of a textbook of Braille music note characters for blind primary school pupils
Author of a few special learning tools for blind primary school pupils
During 50 years, he collected and described a large collection containing a few hundred historical tools for the blind, some of them educational. He completed the collections thanks to study visits into 14 European museums of typhlopedic information.
Results of my specialist theoretical work:
He detected and described the triple function of a blind person's hand in the compensation process.
Caused by the causal relationship of physiology and tactile perception in the blind in compensation process.
He described the basic principles of gnoseological process theory in aesthetic and artistic perception of the blind and determined their five-degree specifics of concrete object abstraction.
He emphasised the importance of studying the history of the care about the blind and their education from the point of view of rehabilitation and capacitating their personalities from utilitarian perspective.
Own concept of typhlopedical classification and interpretation of educational methods, principles and procedures in practice.
Own concept of basic principles of education of blind children in early age and the history of special-interest groups of the blind.
My journalistic interest activities:
Tyflopedické muzeum – a bulletin with a number of images dealt with the promotion of the future Museum of the Blind in Brno, 1981–1995
Brněnský občasník – a magazine in Braille print. It was an interest-oriented magazine. It was published on the Internet by Mr Jan Pokorný. It was Braille-printed on historical printing machines, 1990–2003
Awards:
On the Teachers Day – Brno Town Hall, 1963
The Award of Brno city in education and pedagogy, 2006
The Award of the Southmoravian Region in education and pedagogy, 2011
The Award of Vlčnov in education and pedagogy, 2011
---
© 1999–2018 Dr. Josef Smýkal